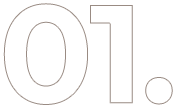 What we have to offer 
Gator Defense LLC was founded with the agency, people, and employees in mind.
2
Experienced Executives
We strive to provide the best service using knowledge and resources without costing you the most money.
100%
Veteran Employee's
Because prior service matters. We understand the need and how to complete the task at hand correctly.
3
SBA Certifications
100% Service Disabled Veteran Owned, Operated, and run as a Small Business from Florida.
10+
Years of Experience
We understand our job, how to make the customer happy, and how to contract to make all parties happy with multiple years of experience.

1
Why was Gator Defense LLC founded?
Gator Defense LLC was founded by a Veteran who noticed a problem with most government contracts and contractors. Most contracts quality are based upon the bid rather than principle. Gator Defense is trying to change that and provide quality service no matter how much money is earned.
2
What do you specialize in?
While everyone who has been apart of Gator Defense has a background in Information Systems and Technology we pride our selves on our versability in all areas and contracts.
3
What level clearances do you have?
All employees of Gator Defense LLC have a TS/SCI and above.
4
What sets you aside from everyone else?
After contracting for a few years the founder saw many flaws in how contracting was managed, one thing that pushed him to make his own company was how contract employees are treated. He plans to back, support, and compensate all his employees to the best of his ability no matter their role or position.
5
When is a good time to contact you?
ANYTIME! We promise a real person, not an automated message, will respond by email or phone within 24 hours of you reaching out to us.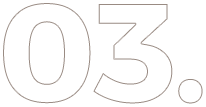 Contact with us
when you're ready
to make a change.